How Do I know Which Artificial Grass to Purchase?
Artificial grass
is more popular than ever, and the interest steadily rises with each passing year. As such, there are countless different companies offering synthetic turf and installations. You no doubt are requesting bids from multiple contractors, and it is important that you understand what to ask to ensure you are getting a quality product and service. As such, we have some detailed information about the differences in artificial turf and what it can mean for you.
Turf Quality made in the USA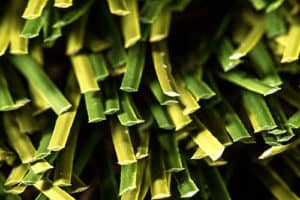 ProGreen's Synthetic Turf Systems are "Made in the USA"… 100%.  All of their artificial turf products are manufactured in their two USA based manufacturing facilities located in Dadeville, Alabama and Chatsworth, Georgia.  Many synthetic grass companies tuft their products in America but purchase the yarn from overseas.
Their sturdy artificial grass is produced in two phases: yarn extrusion and tufting.
The yarn extrusion is the process of creating the fibers
Tufting is securing these fibers to the backing
Beware of Low Grade Resins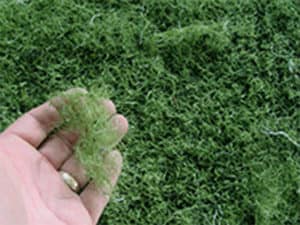 A lot of synthetic turf coming from China, and even some synthetic turf that comes from the USA, is made with 
SUB-STANDARD RESIN
. Polyolefin resins have become the primary choice for manufacturing artificial grass. Polyethylene (PE) and to a lesser extent polypropylene (PP) are used in yarn production while backing fabrics are predominantly made of PP.
Some Synthetic turf, especially turf that comes from China
, uses a LOW GRADE RESIN which means it can fade or melt (due to poor UV stabilizers in the resin), or wear prematurely (due to excessive fillers). 
We're seeing many failures of foreign artificial grasses as early as 3 to 4 years after installation
. With quality, American-made yarn, you can expect a lifetime of 10 to 30 years, depending on usage. 
Not all American made yarn is created equally either
. Many companies are skimping on the RESIN quality and using fillers. It's not just an issue with the yarn fibers; look out for poor quality latex backings as well! Most U.S. made turf employs a urethane secondary coating as opposed to latex. Most latex-backed turf products that come from China use too much filler in the latex, causing the backing to crack and crumble. 
This could lead to a nightmare situation that could put any turf company out of business!
Keep in mind that when you buy 
CHEAP TURF
 from a company that does not have a long-standing track record you could be in for an unpleasant surprise. 
ProGreen International
 has had a proven track record since 
1987
. 
ProGreen has been guaranteeing andstanding behind its products for over a quarter century.
Lead in Artificial Grass
When 
New Jersey health officials discovered lead contaminates in synthetic turf
, it caught the attention of consumers. Kids, athletes, and pets could be exposed by inhaling or swallowing lead-laced turf fibers or "dust" kicked up by those active on fields. ProGreen™ has the most stringent lead testing in the industry!
Perforated Grass – Artificial Turf with Holes in the Backing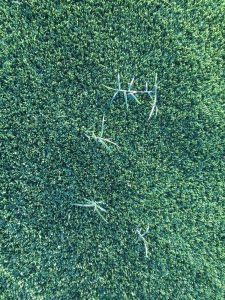 Water flows through most artificial grass through holes that have been punctured into the back of the turf (perforated).   The more holes the better the drainage but there is a downside that it comes with. Such as:
Perforated grass requires infill for ballast to keep the fibers firm
Residential installs tend to use sand as infill that can clog the perforated holes
As the artificial grass ages, the small granules of sand start clogging the holes
The turf drainage decreases, thus losing one of the main benefits of choosing it in the first place
And the perforated holes cuts down or weakens the stability and durability of your lawn
Artificial grass with perforated hole can have weeds grow through it, especially if your installer skips the necessary weed barrier during the install.
ProGreen offers Proflow Synthetic Turf Technology that doesn't use Perforated Grass, for details
Click Here 
Company Philosophy
"Creating satisfied customers is our number one priority. We strive to provide the best available products alongside high-quality installations and workmanship"