We take deep pride in the Artificial Turf and Installation Service we provide to our customers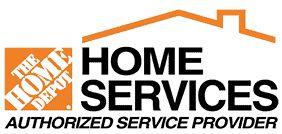 Perfect Turf makes a point of of hiring a professional team of artificial turf installers that meet our high standard requirements, and they have to not only meet ours they have to meet Home Depot's.  The reason for this is because we are Home Depot's only Authorized service provider for Artificial Turf installation for the state of Colorado. 

To see a Letter of appreciation from Home Depot to Perfect Turf, Click Here

They have very high standards and specific hiring guidelines that we are required to follow before we employ anyone, including doing a full background check. What that means to you is whenever we send an installer(s) to your home or business, you can count on them being reliable, professional with a good background history.
The Artificial Turf Installation Process

How much time does it take to do an installation: In most cases 1 DAY
Here is what you can expect from us when we do an artificial turf installation for our customers, home or business:
STEP 1: We start by removing the existing sod where the artificial turf will be installed.
STEP 2: Once prepped, we add a base that is created with our special blend of crushed rock that is usually between 2″ to 4″ deep, then we smooth, level, and compact it.
STEP 3: We then bring in the artificial grass and roll it onto the newly laid surface base and when necessary we will seam it together (turf widths are 15′.)
STEP 4: Then we add the infill material and spread it over the top of the newly laid grass using a fertilizer spreader and then we brush it into the bottom of the artificial grass.
Installing the Right Artificial Turf for You
After we have done the above, we work with our customers to make sure that we choose the right artificial grass product based on what their needs are.
From there, we choose the grass fill product based on what the artificial grass's intended use will be to determine the right type and how much infill to use. The different types of infill can be sand, rubber crumb, or our eco-friendly Organafill™, or zeofill which is great for pets (or a combination of the above).
The installation is the same with synthetic putting greens except there are additional layers of base materials that need to be thoroughly compacted.
Want to Find Out More
We offer several different types of Artificial Turf, depending on what your needs you can count on us having the right one for you,  Click Here for more details or call us at (303) 829-8018.