Is Your Natural Grass Turning Brown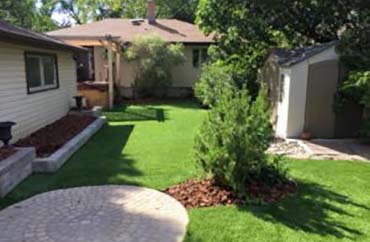 It's that time of year to enjoy the outside in Colorado, from laying out to get a great tan, having friends over for a barbecue, or to just go outside and appreciate the great weather in your backyard. Except now your grass has started to turn brown from the sun and you are having to water it far too often and it still doesn't look the way you want it… lush and green!
The Advantages to Converting over to Artificial Grass

When you switch your lawn over to Progreen Artificial Grass you will no longer have to worry about much of the maintenance that is required of natural lawns. Here are some of the benefits of making the change:
Artificial grass looks great all year round
Save time and money on your water bill
Low-maintnenance – No longer have to mow your lawn
Dealing with pulling out those darn weeds
Avoid harsh chemicals that could hurt your pets
Reduce having to deal with pests
No longer have to deal with dead spots
Irrigating and discoloration issues
All of these and more are what you can expect when you have us install Progreen's artificial grass to your lawn. We have several different types of Progreen Artificial Turf products to choose from, and have highly professional installation teams to install the artificial grass to your lawn.
ProGreen has been producing and installing synthetic grass from start to finish in their own facilities in the USA for 30 years. We chose to be a dealer for them because of it's high quality, durability and reliability for our customers to use year round.
Get a Quote
If you should have questions or would like to get a free quote, please contact us at (303) 829-3374 or you can email us, please Click Here