Not all artificial grass companies are the same
Over the past few years there has been a high demand in Colorado to convert their natural grass lawns over to artificial grass, so it is important that you do your research to make sure that you are hiring a professional artificial turf company to sell and install it for you.
Some of the questions to think about:
Are they providing a high grade turf that is lead free? Be aware that there is low grade turf out there which means potential for lead, fraying, short life and poor drainage.
How long has the company been in business?
Where is the artificial grass they sell made? (China?).
Check their reviews and ratings, to help you with your your decision on which artificial turf company to use.
What to look for when purchasing

artificial grass
Most people are not aware that there are several different types of turf available depending on what it is being used for. We have found that it is best to give our customers more than one choice of Synthetic Turf manufacturers to choose from, and offer different choices for Lawns & Landscapes, Putting Greens, Playground Areas, Pet Turf and more.
And, the turf we offer is safe for both children, pets and is durable for rigorous play time without having to deal with them bringing in dirt and mud. Fast-draining rinse-away cleanup.
What Perfect Turf does for you:
High quality grade Artificial Turf
All of our Turf is made in the USA
Different types of Artificial Grass for different needs, see here
Completely lead free
Artificial Turf that drains properly
Installers – high standards and specific hiring guidelines
During installation we remove existing sod, level ground for proper drainage, add fill before artificial turf installation
We are an Authorized Home Depot Service Provider for Colorado
Professional quick Installation – In most cases in 1 day
The Advantages of Installing Artificial Grass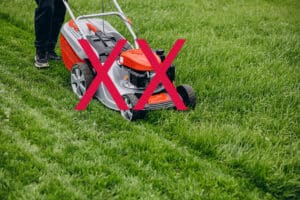 Once it is installed you will no longer have to deal with lawn maintenance, no more mowing the lawn or hiring someone to do it for you. Weed killers no more! Meaning no chemicals to worry about for the family, you and your pets being exposed to it. Plus your new turf is easy to clean and maintain.
Since you will no longer have to water the lawn you will save on your water bill, nor will you have to deal with sprinkler issues.
Lets Get Started
If you should have questions or would like to get a free quote, please contact us at (303) 829-3374 or you can email us, please Click Here