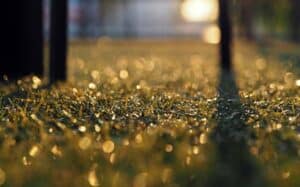 Now that we are in the middle of summer and the temperatures are staying in the high 80s and 90s, it is becoming much more difficult to keep your grass green. Water bills going up, or your grass turns brown. And even then, it still seems to burn.
Why Change to Artificial Grass
This might be a great time to consider switching your lawn over to artificial turf. Holds up extremely well to heat, rain and snow and stays green all year round. And, the best part is that there is no watering, and little to no maintenance.
We install Artificial Grass for Residential Homes and businesses throughout Colorado, with a high standard of installers/employees, and we are an authorized service provider for Home Depot artificial grass in Colorado.
What We Have to Offer
We have different turfs for the various needs that our customers have. From lawn, to putting greens, dog runs, athletic fields and playgrounds. Bringing our customers gorgeous, natural-looking artificial turf landscapes that will be the envy of the neighborhood or your commercial property… all year round. It is fuss-free and weather-proof.
Our artificial turf solutions solve many of the problems homeowners face with their natural grass lawns. All of our products are durable, low maintenance, water conserving, and mud free.
Lets Get Started
If you would like to find out more about Artificial grass and what it will take to have it installed at your home or business. Please call us at (303) 829-8018 or Click Here to email us.